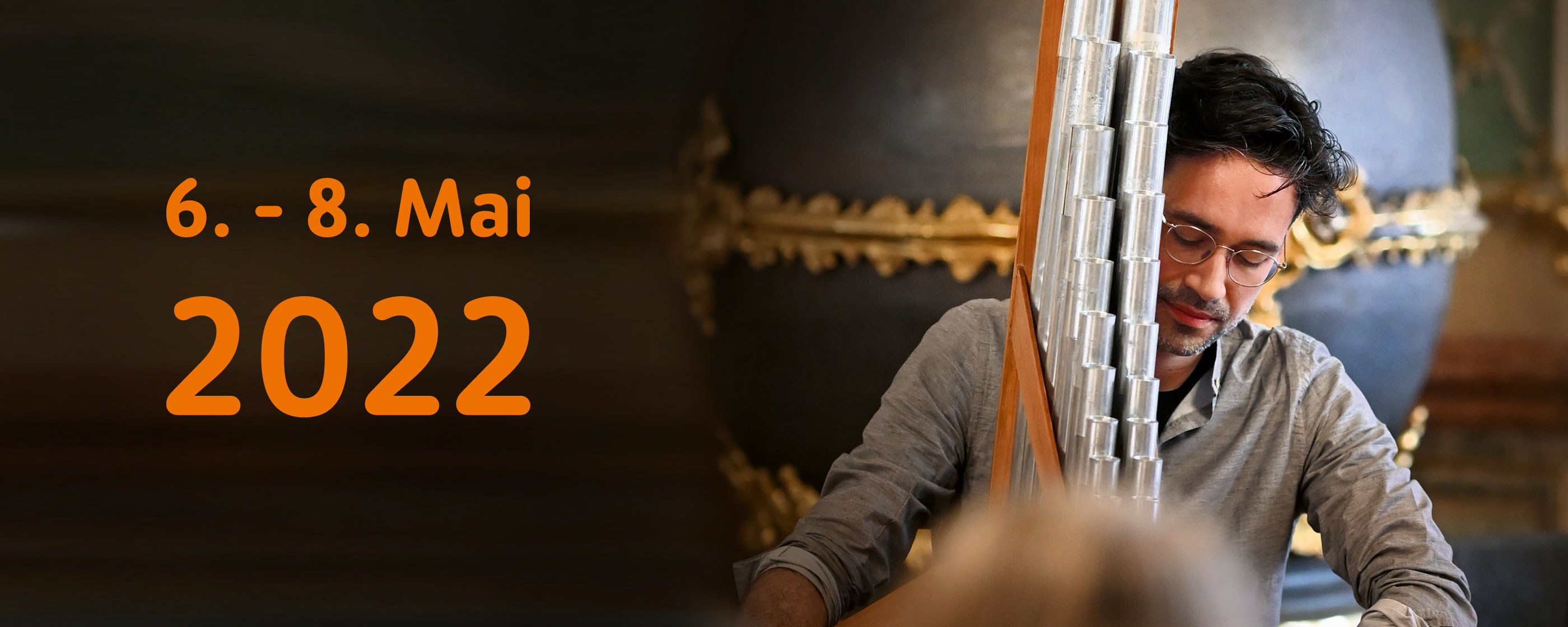 6.5. Friday | 17:30 | 20:00 | 60 min
Bach and France
The Magic of Two Gamba Worlds
In Baroque France, according to the sources, "everyone knew that the viola da gamba far surpassed all other instruments." This "instrument for distinguished people" reached one of its most brilliant blossoms in the surroundings of Versailles. The Germans also knew the special qualities of this beguiling stringed instrument: Johann Sebastian Bach's sonatas for harpsichord and viola da gamba are among his absolute masterpieces, artfully weaving the warm tone of the gamba into the harpsichord's silvery sounds.
7.5. Saturday | 10:00 | 30 min
Tower Music
Baroque Instruments at the Town Hall
Every Saturday at market time, traditional tower music from Eichstätt's town hall resonates over the roofs of the city, enveloping the hustle and bustle of the market square in its radiant, brassy sounds.
7.5. Saturday | 11:30 | 60 min
Angelic Voices through the Ages
Music for Two Treble Viols
7.5. Saturday | 15:30 | 60 min
Serenade in the Green
Mozart and Friends
In the idyllic ambience of the court gardens, the Akademie für Alte Musik Berlin invites you to a sound experience like one from Mozart's time.
7.5. Saturday | 18:30 | 21:00 | 60 min
Sweet Words, Gentle Sounds
Charming Songs from the Iberian Peninsula
The vihuela was the star of Spanish Renaissance music, with a reputation paralleled only by the lute or organ elsewhere. Numerous outstanding musicians were quite taken by this plucked stringed instrument, composing many virtuosic solo pieces and exquisite song accompaniments for it.
8.5. Sunday | 11:50 | 70 min
BR Tafel-Confect
Live from the Spiegelsaal in Eichstätt
Live broadcast by BR-KLASSIK from the Spiegelsaal in Eichstätt, with a musical sampling by the
artists of the 9th Musikfest Eichstätt.
8.5. Sunday | 14:00 | 16:30 | 60 min
Jorinde and Joringel
A Musical Fairy Tale for the Whole Family
They're back! With artfully carved marionettes and a variety of homemade instruments, fidlfadn weaves together a colorful, fairy-tale world that is sure to enchant young and old.
8.5. Sunday | 17:30 | 20:00 | 80 min
Dafne
by Heinrich Schütz
For 400 years, it has been considered missing, lost somewhere in the turmoil of the Thirty Years' War: Dafne, the first German-language opera ever composed, by none other than Heinrich Schütz. What masterpiece might have vanished forever?
By clicking on this link you will leave our website and be redirected to the Ticket Regional website. Please note that personal data will be transmitted.
You can find further information in our privacy policy.
*Discounts for children, pupils, and university students.
Throughout the texts on this website, the masculine form is used to represent all genders and other forms of identity.