Holzersaal of the summer residence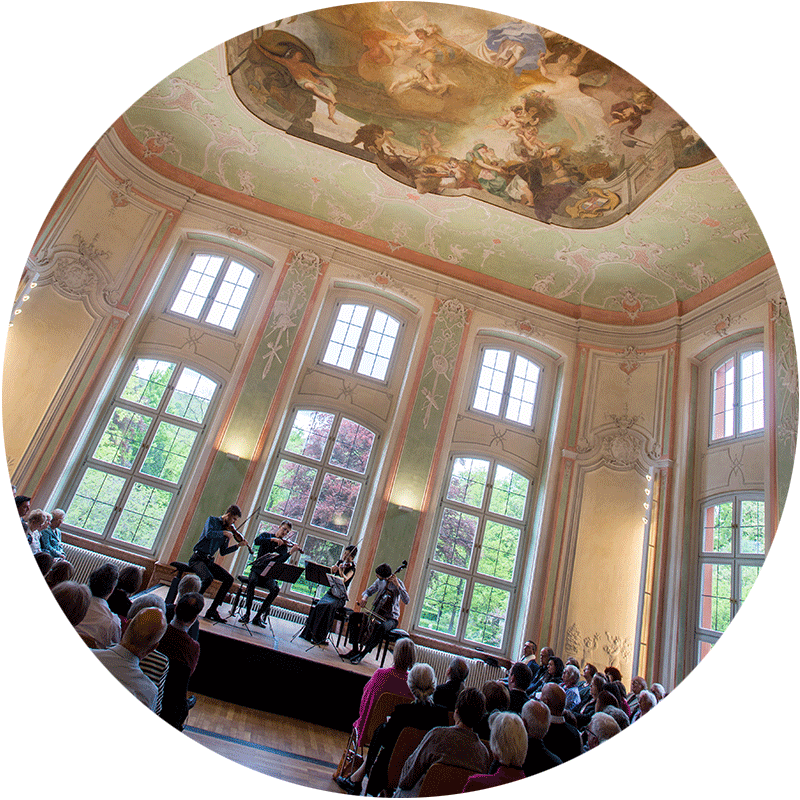 The ballroom, which faces the courtyard garden, was designed by Johann Evangelist Holzer in 1736-1738. The so-called "Holzersaal" is located in the central building of the former prince-bishops' summer residence, which today belongs to the buildings of the Catholic University of Eichstätt-Ingolstadt. The "summer house with garden and accessories" (building inscription above the portal on Ostenstraße) was built in 1735 by Prince-Bishop Franz Ludwig von Castell. In the following years, the building and garden were further expanded, the pavilion in the courtyard garden was designed by Maurizio Pedetti around 1780.
The garden has belonged to the city of Eichstätt since 1871, and the castle buildings have been the central administration building of the Catholic University since 1974.
Sommerresidenz Eichstätt (barrierefrei zugänglich, Aufzug vorhanden!)
Kath. Universität Eichstätt-Ingolstadt
Ostenstr. 26
85072 Eichstätt