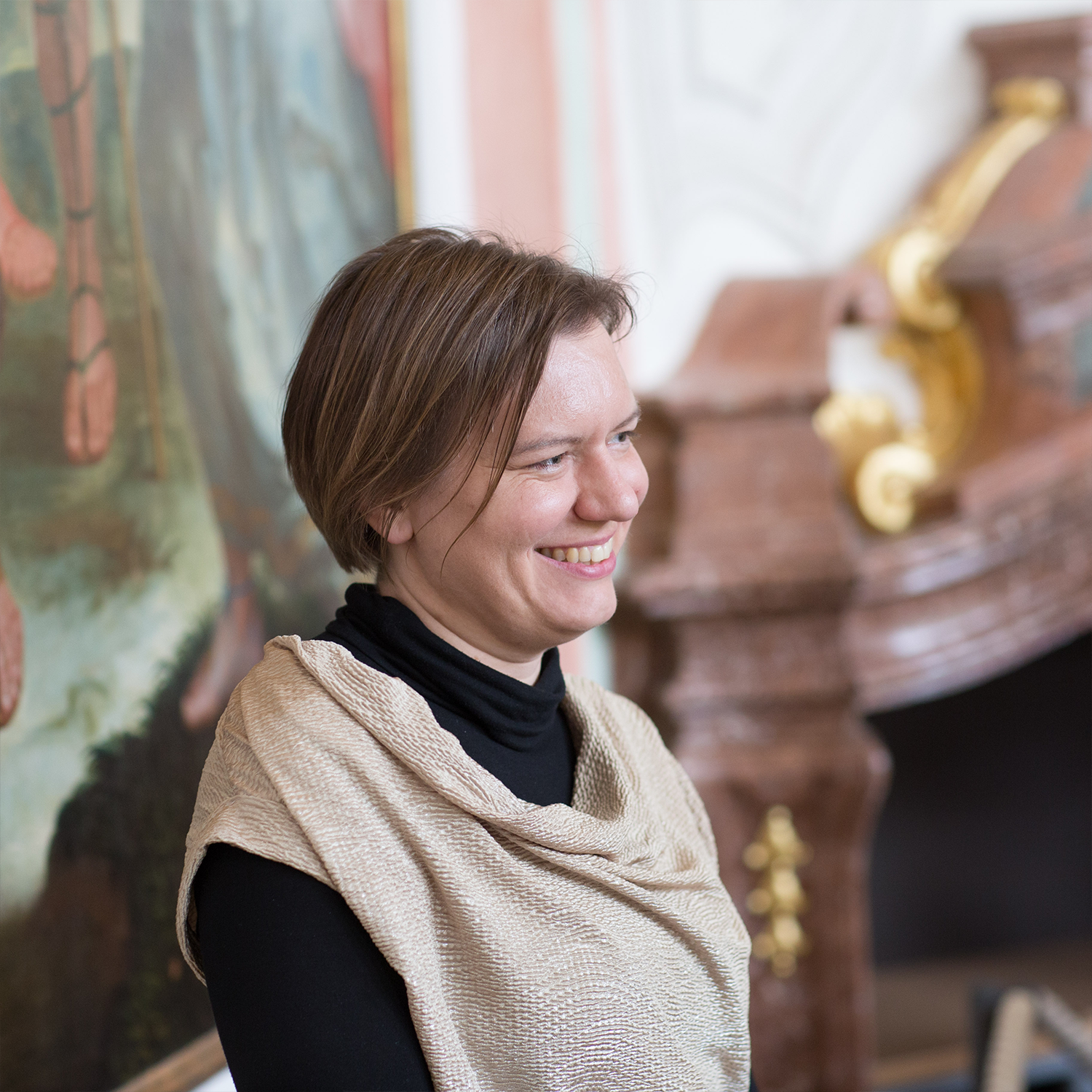 Artistic Director

Heidi Gröger is artistic director of Musikfest Eichstätt, an early music festival that she co-founded, together with Johannes Weiss, in her hometown in 2014. Her connections with the Bayerischer Rundfunk and with selected specialists in early music have helped turn Musikfest Eichstätt into one of the jewel festivals of Bavaria.
As a leading performer on viola da gamba, violone, and lirone, Heidi Gröger maintains a busy concert schedule, including many international performances and CD recordings. A passionate teacher, she shares her love of early music with her students at the Musikhochschule Frankfurt am Main, and in courses and masterclasses throughout Europe.
©Photo: Christian Klenk
Dramaturgy
Christine Vogel studied musicology, ancient German language and literature, viola da gamba, and violone in Halle (Saale), Leipzig, and Frankfurt am Main. In addition to performing with various Baroque orchestras and ensembles, she is actively engaged in teaching early music, whether through instrumental lessons or concert presentations, in primary school classes or university seminars. Vogel enjoyed the first years of Musikfest Eichstätt as a student in the audience, enchanted by the ambience of the historic venues. She now looks forward to using her dedication and expertise to help shape the festival.
©Photo: Arnold Widera

Assistant to the Artistic Director
Equally at home performing on the violoncello, the viola da gamba, and the seldom-heard arpeggione, Martin Jantzen has won numerous international prizes and scholarships. He completed his education in Freiburg and Frankfurt am Main before pursuing further studies at the Schola Cantorum in Basel. In addition to maintaining a busy concert schedule, he enjoys passing on his knowledge to the next generation at the Tübinger Musikschule. Enriching his musical profile with new perspectives as assistant to the artistic director of Musikfest Eichstätt, Jantzen is particularly fascinated by the detailed insights into the diverse organizational processes of a festival.
©Photo: private